Screenwriters across the Bay Area push through the pandemic doldrums and emerge a new generation of storytellers

.
by Kathrine Becker
When the lockdowns began, we turned to art—particularly of the streaming variety. We binged Tiger King, Bridgerton, the last of Schitt's Creek, and dabbled in at least three Marvel spin-offs. Some of us hit a nostalgic '90s phase, returning to ER and West Wing. Period drama fans escaped with Outlander, Poldark, Downton Abbey, or Call the Midwife. Others of us just watched the entire internet, from Studio Ghibli to La Nouvelle Vague.
While viewers settled into a new-found isolation, screenwriters the world over nestled into their quarantines like well-worn house shoes (the well-deserved morbid fear of global crisis notwithstanding). Another day alone, another blank page, another charge to generate a bracingly-new-yet-familiar story using the same letters of the alphabet the rest of us rely on to avoid mundane arguments in the comments section. 
In my earliest doomscrolling days of March 2020, a pocket of Twitter—screenwriting Twitter—began to fidget. As writing rooms shut down, the scribes became antsy. Many turned to hosting mostly-free Zoom seminars on their craft and careers. 
From heavy hitters like Krista Vernoff (Grey's Anatomy, Station 19) and Meg LeFauve (Captain Marvel, Inside Out), to less-experienced-yet-still-gainfully-employed assistants and script supervisors, folks in LA, New York, and beyond were using the production pause to share their experiences and offer loose guidance on how to break into the industry. (Spoiler alert: there is no single, reliable path to breaking in.) 
In my hormonal haze—four months pregnant at the time—something glimmered here. 
"Aha," I thought, "now that I have all this time at home to avoid the virus and prepare for parenthood, I'll instead entertain a fantasy of becoming a well-paid screenwriter during the first global pandemic in a century—and not by writing! Oh no—but by listening to Scriptnotes, 'a podcast about screenwriting, and things that are inneresting to screenwriters.' Surely, this is the way."
To be fair, when the pandemic first unfolded, I was busy writing a coming-of-age comedy of errors taking place during the deepest waves of the European plague of 1347. (Probably safe to call it a dark comedy.) By the time Tiger King jumped the shark, I decided an artistic pivot might be in order.
But to screenwriting? 
Arguably, a screenplay isn't art. It's a blueprint for a time-bound and expensive undertaking that will aspire to entertainment… and may or may not concern itself with art. (The beauty is in the eye, etc.) And the process of turning that blueprint into a streamable experience involves hundreds, if not thousands of creatives and technicians who have worked in skeleton crews, or not at all, through the last twenty months. 
But the folks responsible for cultivating the earliest germs of a character or conflict—they don't need a crew to break a story. For many writers, isolation is the boiling water that brews the tea: sans silence, nothing steeps. 
Now that my pandemic baby is over a year old, I'm proud to have pushed my pandemic hobby into a full-scale side-hustle. Shonda Rhimes' Masterclass on Writing for Television may have carried me through the delta variant and the wee hours of weaning, but I'm in the zone now. I'm cranking. I'm sharp. 
And most importantly, I'm meeting the screenwriters, directors, and producers that make up the filmmaking beat in San Francisco. It's a saucy assembly of aces, from the aspiring to the almost-famous, and their ambitiously chill vibe is a credit to NorCal at large. Many have adjusted their workflows to the emotional contours of quarantine, but their authentic flavors still "come through," as Paul Hollywood would say.
Here are a few of the creators I've met who make the San Francisco film community richer, one scene at a time.
. . .
The Tech Moonlighters 
When Jean Li discovered screenwriting just before the pandemic hit, she found it intimidating. 
"The language is different, the constraints are different," most notably because characters in a script don't have an internal monologue like their counterparts in novels. As a blueprint for a movie or show, a script ultimately only indicates two things: what we'll see and what we'll hear in the final product. Any explicit description of what a character is thinking or feeling is superfluous—not to mention, it'll mark you as an amateur.
At first, the lockdowns "made me want to write about the pandemic itself—and then I did a complete 180. I wanted to tell happy stories. I wanted to feel a little better, and retreat into different worlds. I started watching more comedies, writing more light-hearted material. For the most part, the stories I tell now are about people coming together."
The last year and a half have given Li ample opportunity to refine her skills and narrow her focus. "I've always been a writer, but the pandemic gave me the time and space to be alone, and to reevaluate what I wanted out of life, and this is what I settled on." 
Li plans on moving to LA next year and getting staffed as a TV writer. 
Bridget Oates, a UX writer in tech, is happy to stay in the Bay Area while developing her slate. In January 2020, Oates was focused on a zombie short film script, which she put down in favor of other projects after the pandemic began. "I always have several ideas going that I cycle through," she says.
"I tend to gravitate towards stories with a darker theme, and I notice I've shifted toward redemption and victory lately. I think we need more uplifting stories. I love drama and the darkness—and I'm not shying away from darkness, but I think focusing more on overcoming darkness is something that we all could use."
Now that she's cycling back to develop her zombie project, she feels this shift in action. "The genre typically requires a level of gore and violence, but now, I want it to be more like the Invasion of the Body Snatchers. There's suggested violence and tension, but you aren't seeing it. Now you're hearing it through what the radio announcer is saying, or—you're not seeing limbs being torn and innards being ripped out. It's not a ten-minute blood bath." 
. . .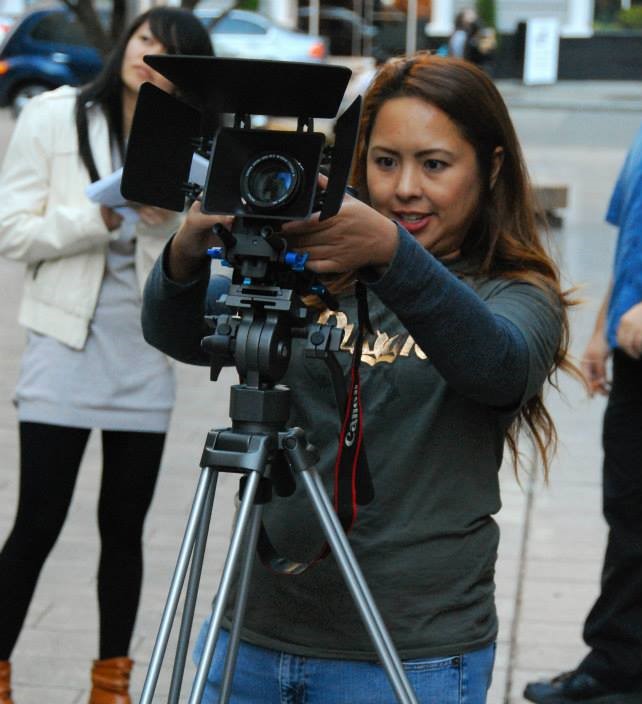 The Local Long-Haulers
Despite the rumors, living in LA isn't a prerequisite to working in film, television, or content production. Maria Mealla, Head of Production at Glass & Marker, is adamant about staying put. "I love the Bay. I love the crews up here. It's a small community, so we take care of each other. We respect rates, we respect ten-hour days."  
Even with a full-time job in content production, Mealla felt the ubiquitous creative crunch in her own projects when the initial shutdown happened. "For a while, there was an insane block of ALL creativity. I think that once it came back, writing became the one thing that I could do prolifically during the pandemic. Especially in the Bay Area, when the fear really struck." 
Local screenwriter Paul Zeidman has reported traffic, news, and weather on various Bay Area radio stations for twenty-five years while diligently turning out screenplays in his own time. "After the lockdown started, everyone thought, 'Oh my god this is great, I'm going to be a writing machine, I'll get all this work done!' . . . but you didn't think about all the things that need to happen when you're at home anyways." 
Last year, Zeidman's key to productivity was using a light touch on constantly revolving projects. "For a couple days, I had a sci-fi adventure story. I'd go back and tweak or change this to make a stronger story, asking for feedback on it. Also had a horror comedy in the works. Even just [applying] brief notes, working through the changes, always taking things to the next step." Changing projects often was crucial.
"This year has been a lot different. At the beginning of the year I wanted to improve my craft, be a better writer. What else can I do to get better?" Reading scripts, he decided, was where to focus. After pinging screenwriting Twitter to find writers looking for feedback, he read a new script every other day between January and March. The reading helped him improve, and his notes helped his fellow writers sharpen their work.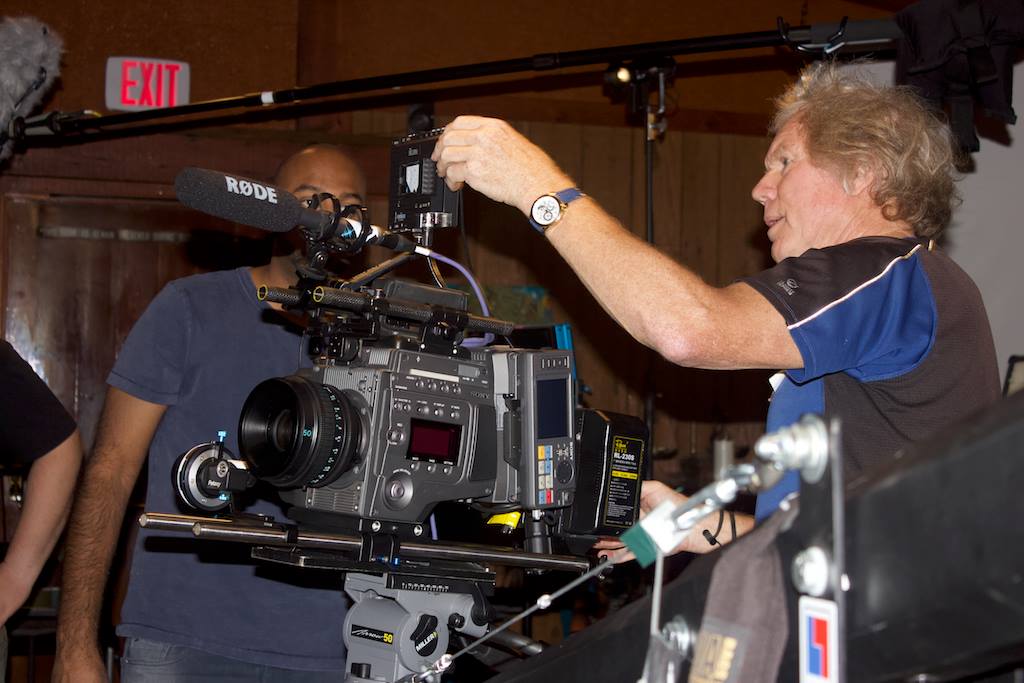 Elena Altman has led Making Movies Throughout the Bay (MMTB), a local filmmaking non-profit, for a decade before the pandemic struck sets everywhere. 
MMTB serves as a proving ground for aspiring filmmakers looking to work with more seasoned practitioners. All are welcome, and a different smattering of craftspeople participate each month whether they meet in neighborhoods across the Bay, or work in their studio in Rodeo, just north of Pinole. 
Once a month, anyone interested in making movies—writers, directors, costume designers, storyboard artists, sound technicians, camera operators, props masters, and producers-at-large—gathers to create a short film in a day. After an evening screening, participants vote on the best film and the winner receives $1,000 for their next film project.
After canceling most activities in the last two years, cameras are rolling again as of October 2021, running their Make a Film in a Day event on the second Saturday of each month. 
"People come from everywhere for our events," Altman says. As the pandemic wanes, "we want to go back to doing it all over the Bay. We would try to go back [to each city] at least once a year, to everywhere. Sonoma, Santa Rosa, in Rodeo, San Francisco, San Jose, Mountain View, Santa Cruz, even to Sebastopol one time, and in Sacramento."  
Altman, the lifeblood of MMTB, has grown into the role of community organizer over the last decade, and is strikingly at home in the midst of light-hearted chaos. 
At a time when so many things in the world feel out of place, finding someone so comfortable in her own space is truly remarkable. Here, amidst the relentless waves of change, someone remains moored. Despite having to shift to digital screenings, limiting events, endless cancelations and delays, the pandemic has crystallized what Altman knows in her bones: she's a producer. 
A similar SF filmmaking organization, Scary Cow, permanently closed its doors in December 2020. "Covid-19 has hit Scary Cow's business model very hard to the point that it's unable to continue," founder Jager McConnell wrote on the Scary Cow website. "Our pitch meetings, film productions, filmmaker happy hours, and screenings revolved around us networking with each other and creating bonds with filmmakers in the Bay Area—and the pandemic severely hampered those activities this year."
Perhaps in 2022, a new generation of pandemic-hobbyist-turned-pro screenwriters (and directors, cinematographers, and showrunners galore!) will surface as more production shops open back up. Maybe an entirely new wave of voices—les Nouvelles Voix?—will emerge from the ebbing shut down with new skills to offer, a fresh take on resiliency, and a pile of heretofore-unheard-of jokes. 
Quiet on set. And… ♦
Kathrine Becker is a writer in San Francisco. She also created the Conflict Map, a dataviz tool that helps screenwriters, directors, and producers review the conflict structure of a full script on a single page. She likes pandemic babies and looks forward to seeing her own stories streaming on Netflix someday.