How 17-year-old surf photographer Jack Bober sees the swell.
by Christian Baba
Jack Bober is an ocean photographer from Marin County who focuses on surf in the Bay Area, Southern California, and Hawaii. His work has been featured in Surfline's Swell Story, the Inertia, Salt Water, and Marin Magazine, and has been selected as a finalist in the National Geographic Student Photo Contest. All photos in this essay are courtesy of Jack Bober. His zine, A California Winter, and prints of his photos are available at his website, jackboberphoto.com. Writer Christian Baba interviewed Bober earlier this year.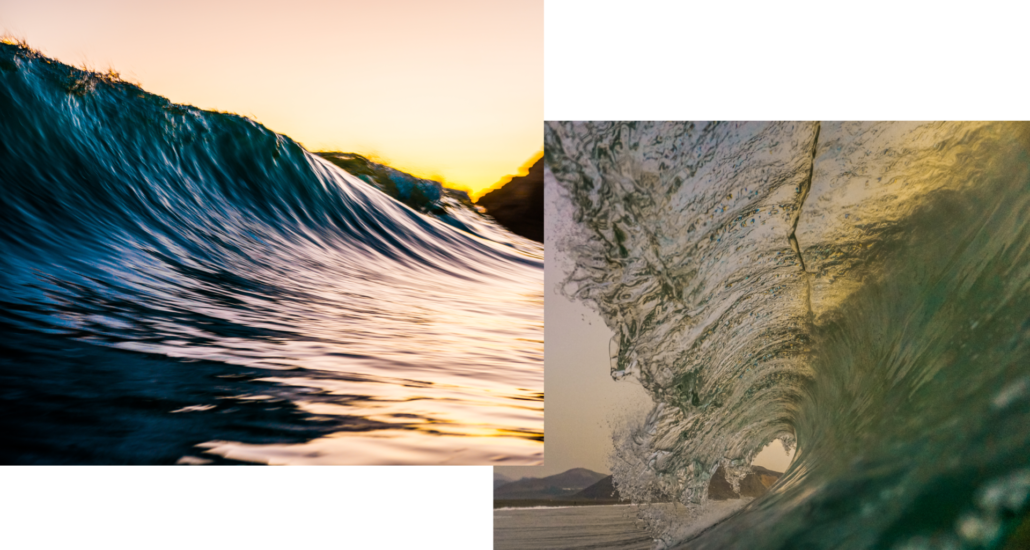 Alone, bracing against the surf for hours. Waiting and watching. "You feel pretty insignificant swimming out there," Bober said. "Often I'm out there alone looking for waves." He explained that if the perfect wave does come along, to capture the moment in a photo, everything else needs to come together too. "I've blown too many pictures that I thought would turn out perfectly, because of the smallest mistakes. It's infuriating, but it's also what makes surf photography so unique, because of the amount of patience and physical skill it takes to succeed. The payoff is everything."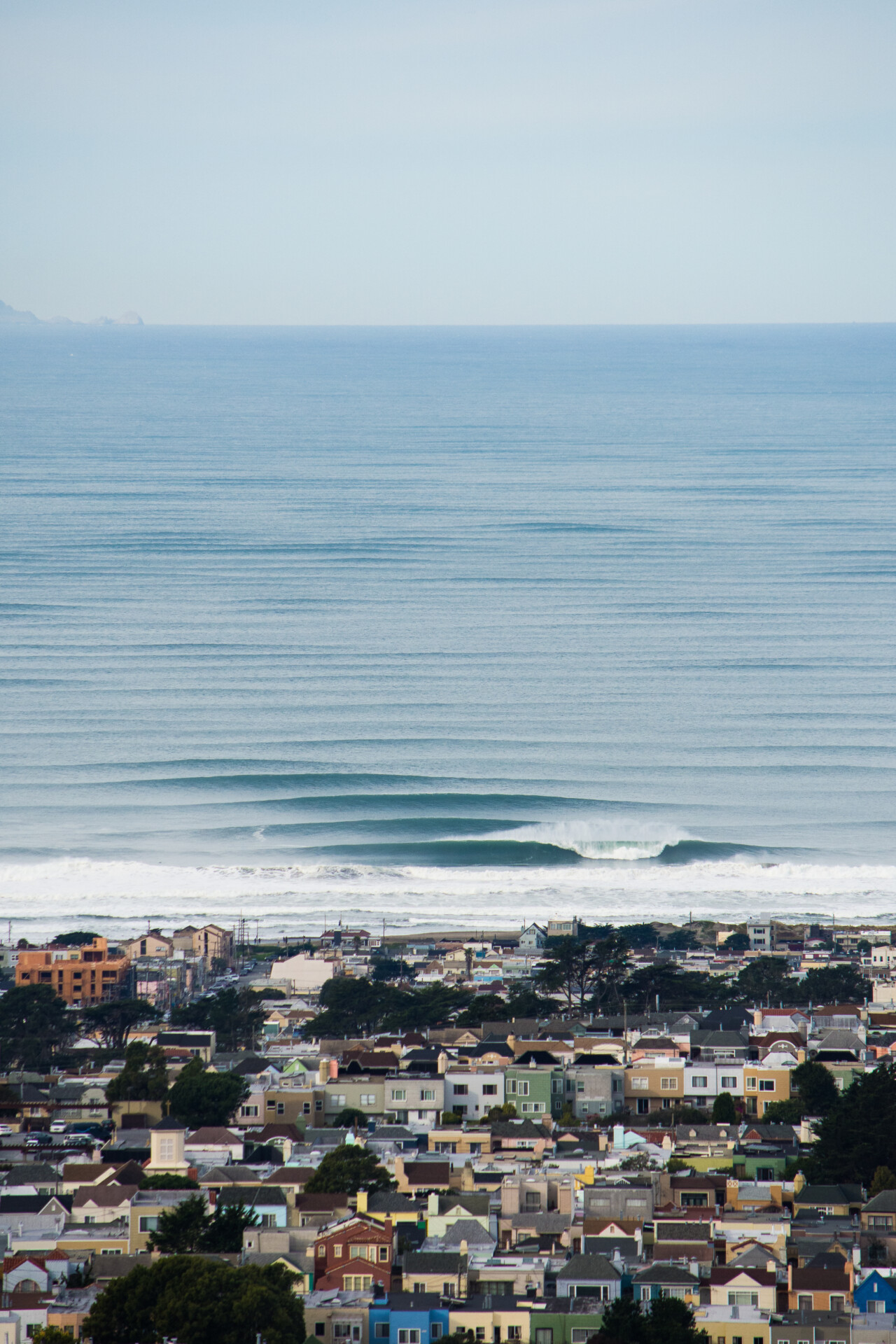 "Growing up in Marin, I live so close to Mt. Tam, Ocean Beach, Muir Woods . . . I never felt like I was limited with my photography," Bober said. "Most people don't think of San Francisco when you talk about surf, but it's actually such a great place for it."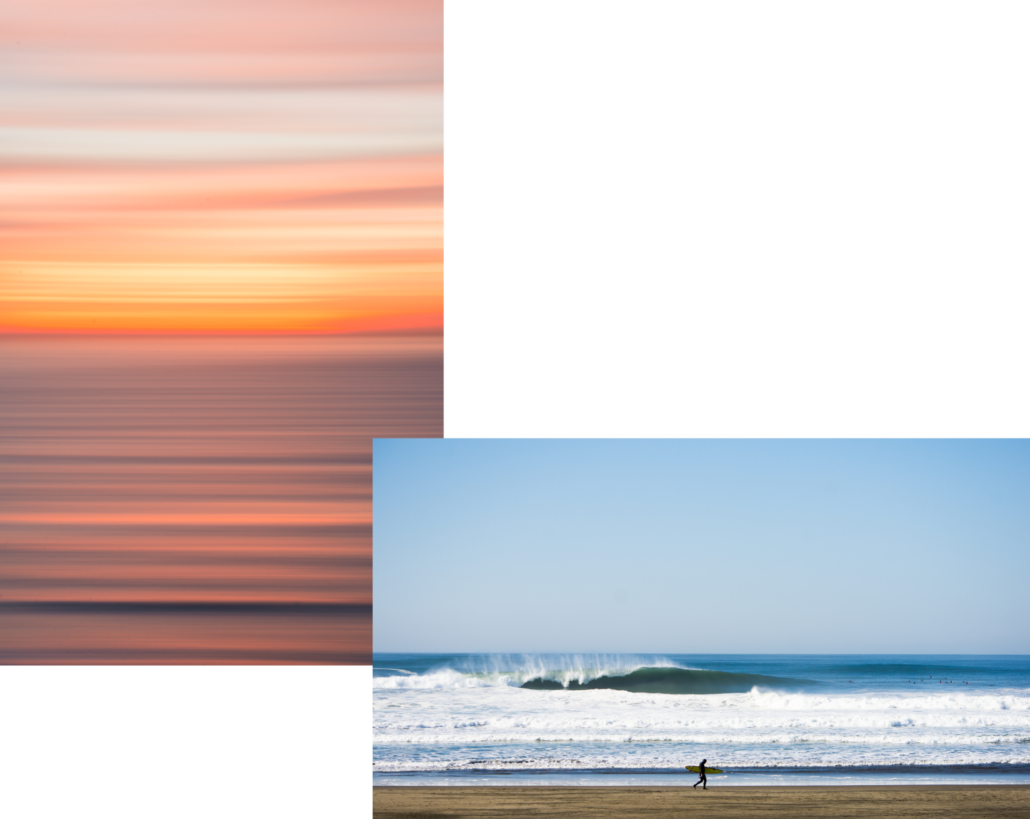 "Ocean Beach is a renowned spot, albeit dangerous," Bober said. "The water itself is freezing. It's choppy. The waves are inconsistent, but when there are waves, they're huge. It's just raw ocean, no islands cutting it off. It's just swell. With the rip currents too, you have to use those, and know how to get out of them to safely make it out there. NorCal surfing is the real deal."

"My dad surfs and my mom grew up in Hawaii," he said. He regularly travels to visit family and shoot in Hawaii. "Growing up like that, just kind of around the ocean, it was a big part of life." As a photographer, he is self-taught—he has never formally studied photography or taken a class. "I taught myself by watching tutorials on YouTube, asking a lot of questions, and studying other surf photographers," he said. "I'd love to take photographs for surf magazines at some point." ♦
Christian Baba is a San Francisco native known for nothing in particular. He spends some of his time trying to change that and the rest feeling grateful for the projects that come his way. He works as a creative at A24 Films.